Whether you call them garden windows, green house windows, or even bay windows, Tru-Frame® greenhouse windows are architecturally superior and beautifully simple. Now you can enjoy all the sunlight and shining beauty of the most well designed and functionally superior window in the world. Because we've taken great panes to build the Tru-Frame® Greenhouse Window so you can have a greener thumb.
It's Nice To Have Around

Each greenhouse window features a tough, durable frame in white or almond color that never needs painting, and is maintenance free. With rounded corners they're stronger and safer to have around your house because the edges don't protruded. They're prettier too.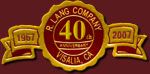 For further information, please contact Tru-Frame® at 1-800-677-5264.
Distributors click here for KD kits information.